Credit Report Errors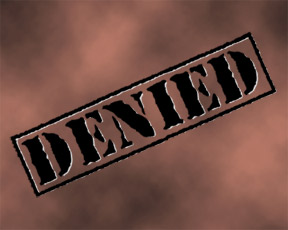 Your credit report affects your ability to qualify for loans, credit cards, insurance and even jobs. When the information on your credit report contains inaccurate, outdated or incomplete information, it can be detrimental and disqualify you for some of these important necessities in your life. It is quite common for credit reports to contain errors.

Consumers should keep track of their credit report and by law, are permitted to dispute the credit report, requesting that any erroneous information be removed. If the required proof is presented and the creditors refuse to remove or correct that information from your credit report, you may be able to file a lawsuit to recover financial compensation for any resulting losses.

If you need legal support on disputing inaccurate or outdated information in your credit report, contact the Davis Consumer Law Firm at (855) 4-DAVIS-LAW or submit the form below.
Common Errors in Credit Reports
Outdated Information
Accounts may still be listed after the legal removal deadline from your report.
Inaccurate Payment Status
More Than One Deliquent Date on an Account
If the account was transferred from a creditor to a debt collector, your report may have more than one date for when the account became delinquent - which sets off how long it may remain on your report.
Incorrect Notations for Closed Accounts
Accounts YOU closed may appear as though the creditor closed the account.
Information From an Ex-Spouse
If you are divorced, your ex-spouse's information may still be mixed in with yours.
Public Record Error
Judgements, tax liens, bankruptcies, and lawsuits are considered public records and can be harmful to the consumer's credit score. Make sure your credit report is accurate in who the public record actually belongs to and matched the actual court records.
Identity Theft
If you were a victim of identity theft and had an account fraudulently opened or used, you may have faulty information in your credit report.
Information Confused with Someone Else
Credit reporting agencies sometimes confuse names, addresses, Social Security numbers or employers. Occasionally, family members with the same name get mixed on credit reports.
We handle all credit report error cases on a contingency basis, meaning, you only pay us if we recover compensation on your claim.
Are you having an issue your credit report? Contact the Davis Consumer Law Firm today for a free case evaluation.


Please complete the form below for a free no-obligation case review. An attorney will be in contact with you shortly.


If you can prove your rights were violated under this Act, you may be entitled to statutory damages of up to $1,000 or actual damages (whichever is greater), plus any possible punitive damages. The noncompliant party must also pay all attorney's fees and costs, under the FCRA.