Credit Repair Scams
There are numerous states that have strict laws that regulate credit repair companies. If you are a victim of a credit repair scam, call the Davis Consumer Law Firm for a free, no-obligation case evaluation or submit the form below. We are ready to fight on your behalf.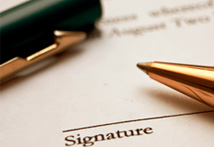 For those with less than stellar credit, be careful of falling for companies that promises to fix your bad credit or erase your bad debt. Those businesses do nothing but offer empty promises and are nothing more than schemes to take your money. Some organizations even charge up to over $1,000 for "quick credit repairs."
If you are trying to get a car loan, apply for a mortgage and need good credit fast, only time and some effort on your part will restore better credit. There are ways to fix them yourself at no cost. You do have the rights under the Fair Credit Reporting Act (FCRA) to dispute mistakes and the completeness of your credit report.
Credit repair companies who violate the Credit Repair Organization Act can face monetary damages up to the amount you paid for their services, payment of your attorney and court fees, and possible punitive damages.
Remain cautious!
If you ultimately choose to utilize a credit repair service, be cautious of those that:
Ask you for an upfront fee before any services are rendered
Fails to inform you of your legal rights and what you can do yourself for free
Advises you not to contact a credit bureau
Recommends you to dispute your credit report in an illegal manner, such as establishing another credit identity or trying to get a new social security number
Asks you to commit "file segregation", or hiding negative credit information by creating a new credit identity. (Individuals who have filed for bankruptcy are often targets of this illegal scheme)

Credit Repair Organizations Act (CROA)
Under the Credit Repair Organizations Act, a credit repair organization is required to provide you with information necessary to make an informed decision PRIOR to you signing any contract.
They must give you a copy of the "Consumer Credit File Rights Under State and Federal Law" and give you a contract with the following information:
The payment terms for their services (with the total cost)
Detailed description of what their services include
The length of time it will take to achieve results
Any guarantees of the service
The company's name and business address
* Remember, they CANNOT perform any service UNTIL you have signed the contract andhave completed a three-day waiting period. During the waiting period, you have a right to cancel the contract without paying any fees.
Other Scams
Credit By Phone

Advertising promising "guaranteed credit or cash" by calling a 900-number is becoming a common scam. Callers generally only get a list of banks offering low-interest credit cards or information on establishing your credit, then end up getting denied when applying for those credit cards. The catch: a phone charge of $50 or more for calling this credit service
Checking Account Scam

Advertising promising easy credit approval or low-interest credit card rates but to get this, you are asked for your checking account information for "verification." Your number is magnetically encoded on a draft aand forwarded to your bank for payment.


Please complete the form below for a free no-obligation case review. An attorney will be in contact with you shortly.


Credit Repair Agencies
If you find a credit repair service advertising to clean your credit report, keep in mind these things in mind:
Your credit report is maintained by private companies (credit bureaus) that collect your information reported to them by banks, mortgage companies, insurance companies and other creditors.
These credit reporting agencies are permitted by law to report bankruptcies for 10 years and other negative information regarding old debts for 7 years from the day of deliquency
Lawsuit information or judgement against you can legally be reported for 7 years or until the statute of limitations runs out (whichever is longer)
Government-issued student loan default information can legally remain on your credit report for 7 years