The Laws
The Consumer Credit Protection Act (CCPA), federal legislation, was created to help guarantee American consumers fair and honest credit practices. Some of the many are listed on the Davis Consumer Law Firm website for reference.
Fair Debt Collection Practices Act (FDCPA)
The Fair Debt Collection Practices Act (FDCPA) is a consumer protection amendment established in 1977 for legal protection against abusive debt collection operations. The purposes of this Act are to:
Eliminate abusive practices in the collection of consumer debts
Promote fair debt collection
Provide consumers with an avenue for disputing and obtaining verification of debts
Establish guidelines under which debt collectors may conduct business and rights for consumers
Impose penalties and remedies for violations of the Act

If a consumer proves a violation of the law by a debt collector, the Act affirms that the consumer may be entitled to statutory damages of up to $1,000, in addition to any actual damages.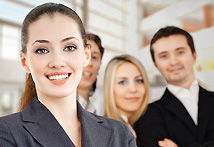 Consumers - Beware of "sewer service"

The so-called 'sewer service' in the legal world refers to the intentional failure of providing service of process on a named party in a lawsuit, in order to prevent the party from having a chance to respond. It's a common practice of debt collectors against consumers nationwide - where debtors were not properly served, and had not answered or appeared, resulting in default judgments of those debtors and obtaining a default judgment from the court by filing a phony affidavit attesting to service.


If you feel you have been a victim of "sewer service", give Davis Consumer Law Firm a call at 1-855-4-DAVIS-LAW to discuss your case.


Telephone Consumer Protection Act (TCPA)
The Telephone Consumer Protection Act (TCPA) was passed by Congress in 1991. The FCC applied rules and regulations executing the TCPA which prohibits:
Any calls made using automated telephone equipment or an artificial or prerecorded voice to a cellular phone, or any service for which the recipient is charged for the call. (generally restricting the way telemarketing calls are made)


In some states, if a consumer has not given prior express consent (if the consumer has not given their cell phone number to the creditor for use in normal business communications, such as in a credit application) for the caller to make a call on their cell phone and they are able to prove a violation of the Act, the consumer may be entitled up to $1,500 for statutory damages or actual monetary loss (whichever is higher). If you have not given prior express consent for a collector to call your cell phone, you should:
Save the record of the phone number that called to your cell. If you know how you should download the messages with a date and time stamp to a digital recorder or computer.
If they leave a message, save it. It will 1) Show who made the call and when and 2) Sometimes the messages themselves will violate other FDCPA laws.
Save your cell phone bills that have the numbers of the company that called your cell.

If you are getting automated collector calls on your cell phone and have not given them prior express consent, call the Davis Consumer Law Firm at 1-855-4-DAVIS-LAW. You may be entitled to financial compensation.