Student Loan Harassment
With college costs skyrocketing, it's no suprise that millions of Americans are defaulted on their student loans. According to the Department of Education, one in ten recent borrowers who have entered repayment in fiscal year 2011 have defaulted on their federal student loans in the first two years (Inside Higher Ed, October 2013).
Collection calls for defaulted student loans can typically begin about half a year following graduation. Often times government, private lenders and guaranty agencies hire private collection agencies to collect on defaulted loans.
Unfortunately, some of these agencies engage in aggressive or deceptive tactics to intimidate debtors into repaying.
Be Wary
In many cases, these private collection agencies do not know (or claim to be unaware) of your right to cancel your loan or attain a more affordable payment plan. Because of the way the government's collector compensation system is set up, collectors tend to steer borrowers toward the most lucrative option for the agencies resulting in more aggressive, deceptive practices. It is illegal for these collection agencies to harass you.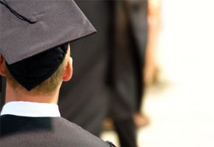 Know Your Rights Under the Federal Fair Debt Law
Privacy Protections
Collectors may not communicate to you through third parties (non-immediate family members, coworkers or neighbors) and cannot contact you before 8:00 AM or after 9:00 PM. If you are represented by an attorney and the collector is aware of that, the collector must communicate through your attorney. If you have requested that the collector ceases all contact at your place of employment, they are not allowed to make contact at your workplace.
Harassing/Abusive Practices Prohibited
It is a violation if a debt collector:

- Uses obscene or insulting language
- Refuses to disclose their identity
- Threatens violence or makes intimidating statements
- Repeatedly calls over and over again
- Contacts you before granting your request to validate the debt
- Claims to be affiliated with the government or claims to be an attorney

Misleading Representations Are Prohibited
Collectors at times make false representations of the amount or legal states of the debt. They also sometimes threaten to take some sort of action that cannot be legally taken such as: garnishing your bank account, foreclosing on your house or having you arrested. These are all violations under the Federal Debt Collection Practices Act (FDCPA).

The collector must also disclose in the initial written communication with you (or also orally, if communication is initially oral) that the debt collector is attempting to collect a debt and any information obtained will be solely used for that purpose. They must also disclose in subsequent communictions that the communication is from a debt collector.
Debt Validation
After the initial communication, debt collectors must provide information within 5 days of your right to validate the debt. You have 30 days to dispute the debt and the collector must stop collection efforts until the collector obtains verification of the debts if you request validation. (See "Your Rights - What You Should Do")

If you are getting collector calls on your student loan and feel you are not being treated fairly, call the Davis Consumer Law Firm at 1-855-4-DAVIS-LAW or submit the form below for a free, no-obligation case evaluation. You may be entitled to financial compensation.