Landlord/Tenant Disputes
Tenant Representation
Davis Consumer Law Firm represents tenants throughout Philadelphia and the rest of the Delaware Valley region in legal matters involving residential properties.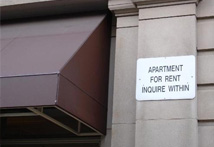 Landlords often bully and lie to you to prevent you from knowing or using your rights. Frequenty, these situations can escalate and become intimidating to the tenant(s) involved. A majority of these situations are disputes involving a tenant's failure to pay rent or the failure of a landlord to maintain the rental property as required by the terms of the lease. What many tenants don't know is that they often have as much power as their landlords do when it comes to their place of residence.
Why Hire An Attorney?
Whether you are a tenant or a landlord, it is crucial to have experienced, efficient legal representation to help you resolve landlord-tenant disputes as quickly and economically as possible. The consumer rights of tenants (renters) in the state of Pennsylvania can be complex at times, and hiring an experienced attorney which can take multiple paths to help you obtain the best possible outcome of your situation is crucial. Whether your case involves litigation, transactions or negotiation, we will work diligently to ensure your interests are protected and your potential liability is minimized.
Eviction cases move much faster than other types of civil cases, so it is important you contact an attorney as soon as the dispute arises.
Legal Services
The nature of tenant matters that Davis Consumer Law Firm handles include, but are not limited to:
Landlord harassment
Security deposit disputes
Evictions
Rent disputes
Landlord intrusions
Repair obligations
Early termination of lease obligations

Are you stuck in a sticky situation with your landlord and feel you are not being treated fairly? Call the Davis Consumer Law Firm at 1-855-4-DAVIS-LAW or submit the form below for a free, no-obligation case evaluation.