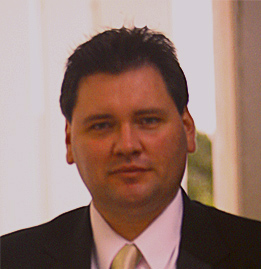 Frederick Davis, Esq. - Founding Attorney
Frederick Davis is unique. He is a fierce ingenious competitor, a veteran trial lawyer, a devoted consumer advocate and a respected courtroom fighter who regularly earns praise from others in the legal field. Through a rigorous evaluation process by judges and other attorneys familiar with his work, Mr. Davis is an appointed Certified Civil Trial Attorney by the New Jersey Supreme Court. His remarkable analysis of cases and his effective courtroom demeanor has earned him this honorable distinction - less than 3% of all attorneys have attained this certification with Mr. Davis being the only full-time Lemon Law lawyer in New Jersey receiving this designation. Also ranked from a high-degree of peer recognition and his professional accomplishments, he was also named one of Pennsylvania's 2013 Rising Stars in the U.S. Super Lawyer selection process.
Mr. Davis came from a larger law firm in the Philadelphia area and ultimately decided to launch a smaller firm where he could devote more individualized attention on his clients. He founded the Davis Consumer Law Firm to practice civil law in his own way, burning the midnight oil to be well-prepared for his clients, and fighting vigilantly and diligently defending their rights as consumers. Mixing his years of experience with his confident, compelling manner in the courtroom, Mr. Davis represented consumers in a broad range of civil disputes with proven results (See recent results).
Remember - just a few years ago, the big-banks and large private corporations almost ruined our country and got bailed out with your tax money? With many still feeling the 'sting' of that era, Mr. Davis chose to practice this field of law for that very reason. As a sincere consumer advocate, he dedicated his whole legal career to the mastery and administration of the FCRA (Fair Credit Reporting Act) and FDCPA (Fair Debt Collection Practices Act), Magnuson-Moss Warranty Act (Federal Lemon Law), and the Uniform Commercial Code. He is familiar with the tactics of some of the toughest attorneys who represent the creditor/collection agencies and the big manufacturers, going up against them on numerous occasions with winning results for his clients. He has handled more than 1,000 debt collection abuse, automotive lemon law, and breach of warranty cases throughout his career. Mr. Davis has substantial experience in successfully handling arbitrations, mediations and jury trials and routinely appears in state and federal courts throughout Pennsylvania, New Jersey, and several other states. Committed to helping and protecting consumers from unfair business practices across the United States, the firm has a couple office locations to better serve his clients.
Education
J.D., Rutgers University School of Law, Camden, NJ, 2004
B.A., Rider University, Lawrenceville, NJ, Theta Chi
Memberships
National Association of Consumer Advocates (NACA)
American Bar Association
Honors
Named one of Pennsylvania 2013 Rising Stars in the U.S. Super Lawyer selection process
Appointed Certified Civil Trial Attorney by the New Jersey Supreme Court
State Licenses
Pennsylvania
New Jersey
Maryland
Massachusetts
States Served
Pennsylvania
New Jersey
Maryland
Massachusetts